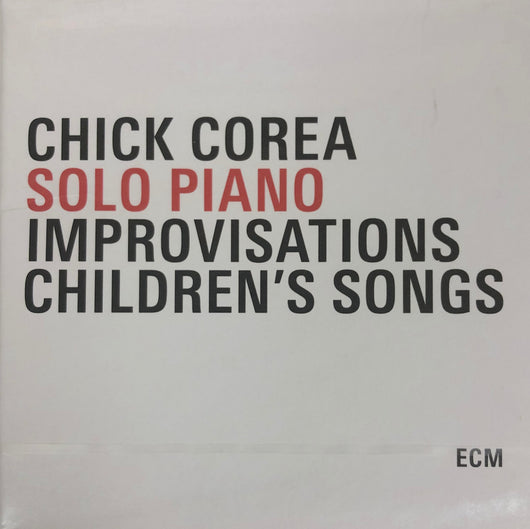 CHICK COREA SOLO PIANO IMPROVISATIONS (3-CD Set)
Regular price $59.00 Sale
CHICK COREA
Solo Piano Improvisations
Children's Songs
A  3-CD SET - ONLY 2 SETS REMAIN!

With Chick's Signature Stamp
Three CD box set of Chick Corea's piano music, reminding us that the distinguished solo piano tradition at ECM started in 1971 with Corea's spontaneously-recorded volumes of improvisations and jazz tunes. 
The "Children's Songs", recorded in 1983, are finely-honed yet playful solo piano miniatures that can be related to the tradition of Bartók's "Mikrokosmos"! 
The Booklet includes liner notes by Chick Corea and Neil Tesser, plus archive photos.

Only 2 Sets Remain