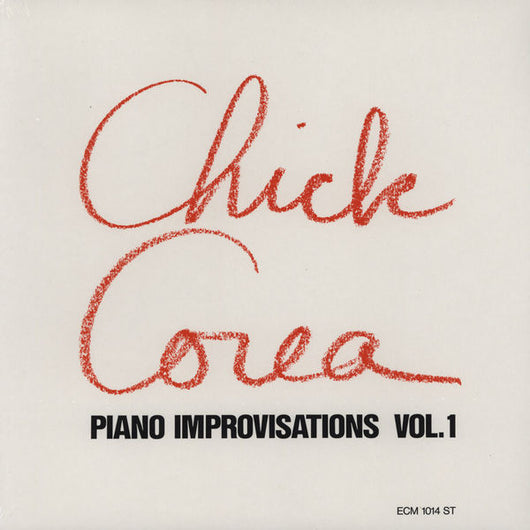 Chick Corea Solo Piano Vol.1 (CD)
Regular price $39.00 Sale
With Chick's Signature Stamp! (Only 4 Remain)
Chick breaks new ground and initiates the solo piano idiom at ECM!
Chick Corea's first unaccompanied album initiated the solo piano idiom at ECM, and proved to be extremely influential. Alongside music created in the moment, some powerful melodies are explored here, not least that of "Sometime Ago", soon to be a theme song for the Return To Forever band.
"I found it quite easy to select what I felt was the single best disc [of 1971]. Chick Corea's Piano Improvisations Volume One is a true masterpiece of music and a very important album" - Michael Cuscuna, Record World.
The entire album is very uplifting, beginning with "Noon Song", the first track!