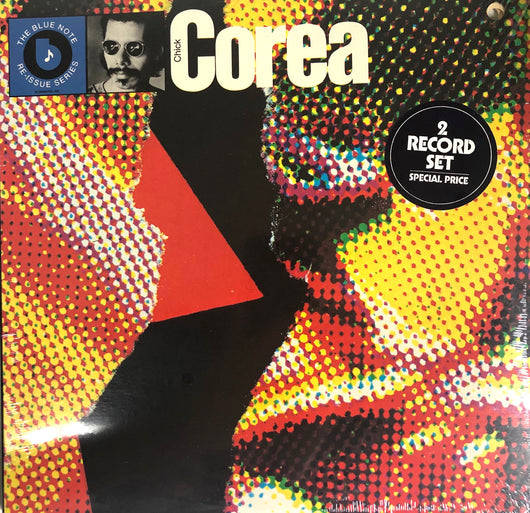 Chick Corea The Blue Note Re-Issue Series (LP)
Regular price $69.00 $39.00 Sale
Chick Corea
The Blue Note Re-Issue Series (LP)
Special 2 Record Set!
ONLY 2 REMAIN!
Signed with Chick's Signature Stamp

In 1975, Blue Note re-issued songs from Now He Sings, Now He Sobs, IS and the recordings of Circle. This 2-LP set contains a beautiful selection of compositions from Chick, Wayne Shorter and Dave Holland.
Chick tells the story of preparing for the first recording date:
"I went to Steinway and Sons and spent a couple of hours choosing a piano for the date. I was like a little kid in a mountain of ice-cream, jumping from Steinway to Steinway. When we got to the date they just turned the tape on, and we just played."

Tracks:
Side 1: "Matrix", "Ballad 1", "Toy Room", "The Law of Falling and Catching Up".
Side 2: "Now He Sings, Now He Sobs", "This", "Ballad lll".
Side 3: "Jamala", "Nefertitti".
Side 4: "Is".