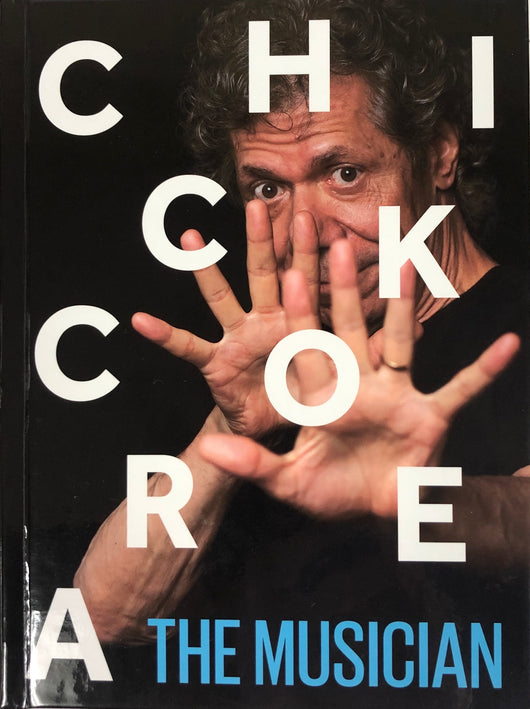 Chick Corea - The Musician Hard Cover Book, 3CDS & Blu-Ray Disc
Regular price $125.00 Sale
Chick Corea - The Musician




Hard Cover Book, 3CDs & Blu-ray Disc
Only 1 Remains!
This is the portrait in music and film, of a jazz freedom-fighter: his life, his art, his genius musical partners. With this intimate documentary and four hours of live recordings, relive a now-legendary month of music. Set in the epicenter of the jazz universe, New York City, capturing the essence of a master musician -- piano player/composer/bandleader: Armando Antonio "Chick" Corea.

In the fall of 2011 Chick celebrated his 70th birthday by occupying the Blue Note for a month.
A hard-bound pictorial book with three CDs and a 96 minute documentary on Blu-ray disc covering the highlights of 48 shows with ten different bands and twenty-seven different musicians,
Over 40 pages of photos of Chick hanging out with his friends and performing.

There was Herbie Hancock, Lenny White, Stanley Clarke, John McLaughlin, Gary Bartz, Eddie Gomez, Jack DeJohnette, Wallace Roney, Bobby McFerrin and many more.
OWN A LIVING TIMELINE OF CHICK'S MUSIC!

(Each book is stamped with Chick's official signature)