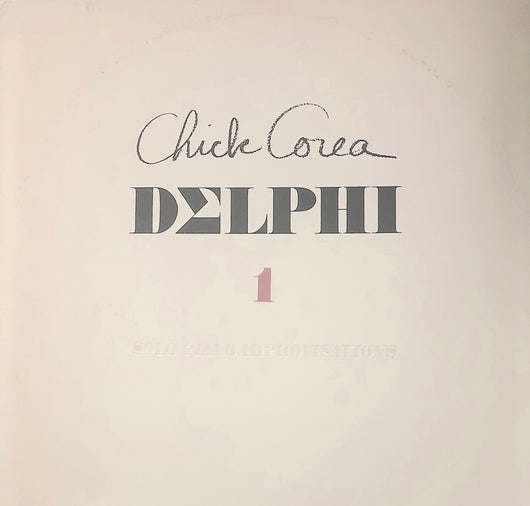 Chick Delphi 1 - Solo Piano (LP)
Regular price $39.00 Sale
Solo Piano Improvisations
Very Limited Only 3 Remain!


"Delphi is a very special school in the rolling hills of Oregon.
"I spent two nights from 9pm til 9am in the Delphi chapel ... and just played. It was a time for me to explore through
improvisation, all of the musical domains I like.
"I felt most comfortable with a very personal communication from me to the listener -- one to one."  Chick Corea, liner notes from Delphi 1.
With Chick's Signature Stamp
ONLY 3 REMAIN!