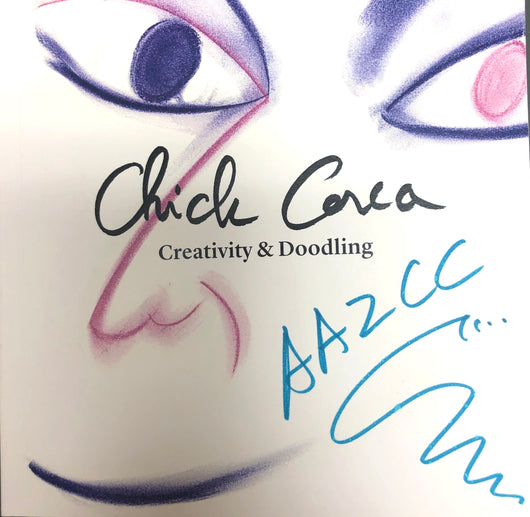 Creativity & Doodling - Chick Corea (A Rare Personally Signed Book)
Regular price $300.00 Sale
Signed Directly By Chick
Only 1 Copy of this Personally Signed Book Remains!
The ultimate exclusive: Chick's own drawings and meditations on creativity.
Often, on the road, Chick took to "doodling" in notebooks, as part of the "secret" to his joy in making music. Here, he presents a few of his favorite drawings. This book is his first presentation of a totally undiscovered field of his creativity.
Note: "AAZCC" are the initials of Chick's full Italian name: "Armando Anthony Zaccone Chick Corea"