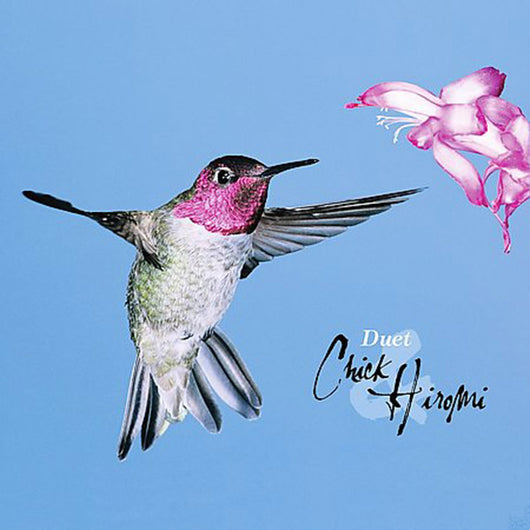 Duet: Chick & Hiromi ( 2-CD Set)
Regular price $59.00 Sale
Sealed and with Chick's Signature Stamp
Chick has a long history of piano duets, but he's never done anything quite like his Duet with the brilliant young Japanese pianist Hiromi.
They take the adventurous set list—including tunes by  Monk and Lennon & McCartney—to an ethereal new level, trading fleet-fingered solos over deep connective rhythms. The performances are filled with light. This is what it sounds like when two geniuses decide to have a bit of fun.
Chick's 2008 album of piano duets with Japanese phenom Hiromi is the sound of pure musical kinship: Hiromi's brilliant, soaring tone and Chick's unmistakable playfulness. (2-CD set)
Very Early
How Insensitive
Déja Vu
Fool on the Hill
Humpty Dumpty
Bolivar Blues
Windows
Old Castle, By the River, in the Middle of a Forest
Summertime
Place to Be
Do Mo (Children's Song #12)
Concierto de Aranjuez / Spain
*INTERNATIONAL SHIPPING NOTE: Unfortunately, during this time period with the Covid Virus, international shipping is at your own risk.
We cannot track packages precisely once they leave the U.S. The estimated time frame is 4 - 6 weeks.
Also, please be sure to check into any regulations or additional fees your country may require prior to placing an order.