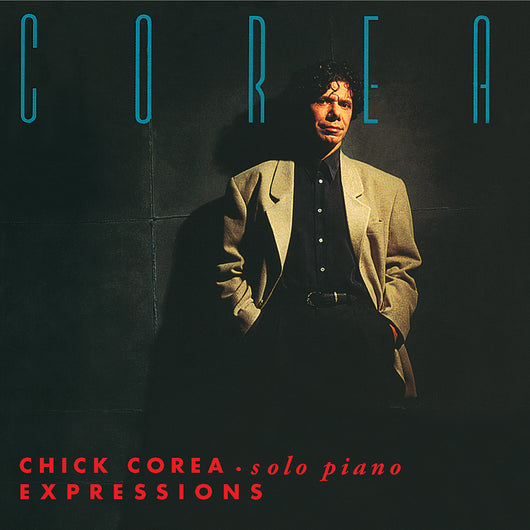 Expressions (Digital Download)
Regular price $10.00 Sale
The tireless Corea performs unaccompanied on this 14-tune collection of pop standards, jazz classics and originals, and it's a delight to hear the sound of his piano unadorned. Though decidedly a modernist, Corea reveals his profound knowledge of the history of jazz piano: Bud Powell's "Oblivion" is done a la Art Tatum, the evenness of his lines on "Someone to Watch Over Me" has a Teddy Wilson-like clarity, the swirls of color on "Stella by Starlight" recall the pastel palette of Bill Evans.
Still, this is Corea's show, and it's his diamond-bright, then dusky sound, his dancer's touch, his sparkling asides that land gingerly in our ears. He chooses a grand repertoire. Billy Strayhorn's classic "Lush Life" is given a four-note repetitive bass part that makes it move with uncommon force, while "This Nearly Was Mine" is delivered almost without ornamentation. "I Want to Be Happy" is curiously angular and jarring, while "It Could Happen to You" weaves between melody notes and boppish exclamations that spin and spark. — L.A. Times
Lush Life
This Was Nearly Mine
It Could Happen to You
My Ship
I Didn't Know What Time It Was
Monk's Mood
Oblivion
Pannonica
Someone to Watch Over Me
Armando's Rhumba
Blues for Art
Stella by Starlight
I Want to Be Happy
Smile
How to Choose Format

MP3 files offer quality similar to most streaming services and digital music stores, at 320kbps. 
WAV files are higher-resolution, CD-quality audio, at 16-bit and 44.1 kHz.