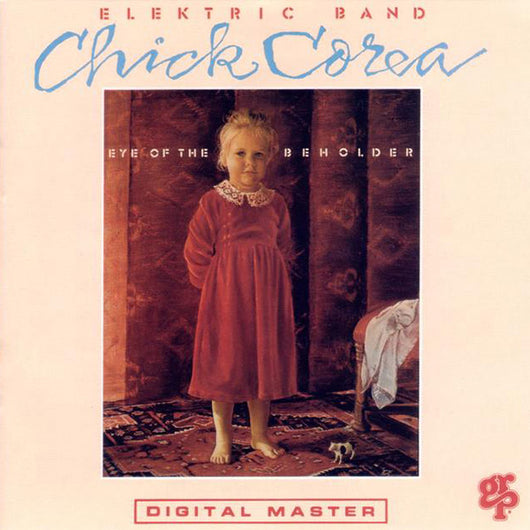 Eye Of The Beholder -CD
Regular price $40.00 Sale
Very Few Remain!
With Chick's Signature Stamp
The Chick Corea Elektric Band's third album is a powerhouse of exceptional musicianship and masterful writing, evident in such classics as "Eternal Child," "Trance Dance" and the classic title tune. 
During an era when the word "fusion" was applied to any mixture of jazz with pop or funk, Chick Corea's Elektric Band reinforced the word's original meaning: a combination of jazz improvisations with the power, rhythms and sound of rock. Eye of the Beholder, which found guitarist Frank Gambale, saxophonist Eric Marienthal and bassist John Patitucci displaying increasingly original solo voices, is one of this group's finest recordings and ranks with the best fusion of the latter half of the 1980s.
– AllMusic
Featuring the classic quintet lineup:
Chick Corea - keyboards
Dave Weckl - drums
John Patitucci - bass
Eric Marienthal - sax
Frank Gambale - guitar
*INTERNATIONAL SHIPPING NOTE: Unfortunately, during this time period with the Covid Virus, international shipping is at your own risk.
We cannot track packages precisely once they leave the U.S. The estimated time frame is 4 - 6 weeks.
Also, please be sure to check into any regulations or additional fees your country may require prior to placing an order.