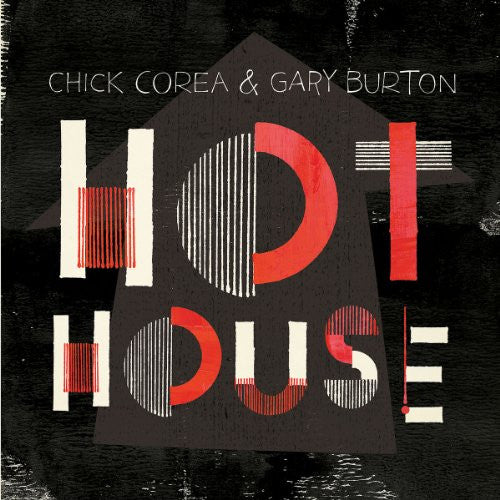 Hot House (CD)
Regular price $29.00 Sale
Hot House (CD)
CHICK COREA & Gary Burton
LIMITED SUPPLY

 (Only 1 Remains)
Stamped with Chick's signature.
Double Grammy Winner!


There's nothing else in jazz quite like the 45-year musical kinship of Chick and the great vibraphonist Gary Burton. Every bit of the near-magical connection felt on their first album is in full force here, as they reinvent a host of not-so-standard standards, from Jobim's "Chega de Saudade" and Brubeck's "Strange Meadow Lark" to the title cut. Featuring the Harlem String Quartet on the remarkable closer, the Chick-penned "Mozart Goes Dancing."
Chick Corea - piano
Gary Burton - vibraphone
feat. The Harlem String Quartet on "Mozart Goes Dancing"
*INTERNATIONAL SHIPPING NOTE: Unfortunately, during this time period with the Covid Virus, international shipping is at your own risk.
We cannot track packages precisely once they leave the U.S. The estimated time frame is 4 - 6 weeks.
Also, please be sure to check into any regulations or additional fees your country may require prior to placing an order.