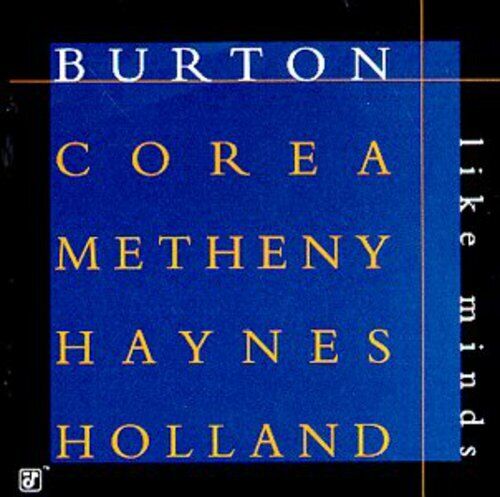 Like Minds - Burton • Corea • Metheny • Haynes • Holland (CD)
Regular price $29.00 Sale
Winner of the 2000 GRAMMY AWARD for Best Jazz Instrumental Album!
Very Limited Supply! With Chick's Signature Stamp
Only 2 Remain!

"Every once in a great while, the stars align and the muse visit a recording studio to smile beneficently on the musicians assembled there. How else to account for the ineffable chemistry that infuses the best jazz albums? 
"Well the muses were working overtime when vibraphonist Gary Burton arranged the first recording encounter between Chick Corea and guitarist Pat Metheny and recruited an impeccable rhythm section staffed by bassist Dave Holland and drum legend Roy Haynes.Like Minds , the resulting album, ranks among these musicians' best work, with the kind of soul-deep communication that is often expected but so rarely occurs on all star sessions."

AllAboutJazz - Review