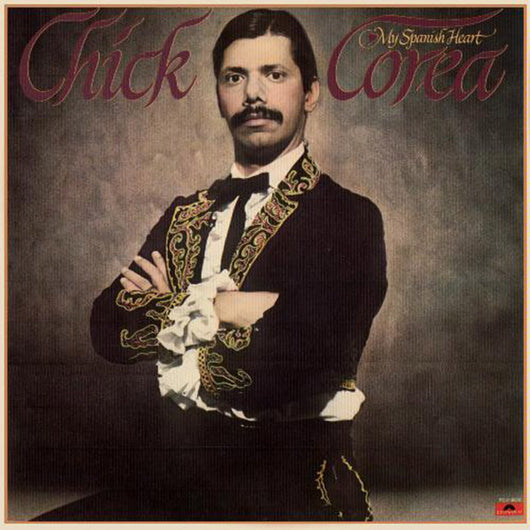 My Spanish Heart - LP
Regular price $49.00 Sale
MY SPANISH HEART (LP)
Chick Corea
LIMITED SUPPLY - ONLY 1 REMAINS!
This 1976 release features Chick Corea in what was then, and remains, a unique musical setting. While it is truly an electric jazz fusion record, it is also the only solo recording of Corea's on which he attempted to truly explore the Latin side of his musical heritage. My Spanish Heart marks a full-scale, yet thoroughly modern, exploration in the musical lineage Corea sprang from. Making full use of synthesizer technology, a string section, and synth-linked chorus.
- All Music
The origin of Chick's classic hits - "Armando's Rhumba", "Love Castle", "My Spanish Heart"! 
With Chick's Signature Stamp