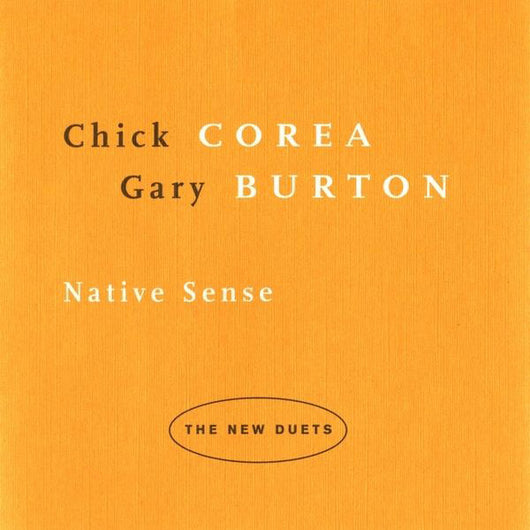 Native Sense - Chick Corea & Gary Burton (CD)
Regular price $49.00 $39.00 Sale
NATIVE SENSE - THE NEW DUETS (CD)
Chick Corea • Gary Burton
With Chick's Signature Stamp
Only 2 Remain!

 Revered as one of the jazz world's most enduring duos; celebrating their 25-year collaboration, Corea & Burton's long anticipated 1997 recording Native Sense – The New Duets featured eleven inspired additions to their continually evolving duet repertoire.
The incredible virtuosity and musical rapport that was captured on this remarkable new studio recording was also heard by live audiences, as Chick Corea & Gary Burton set out on a year-long world tour in support of Native Sense – The New Duets.