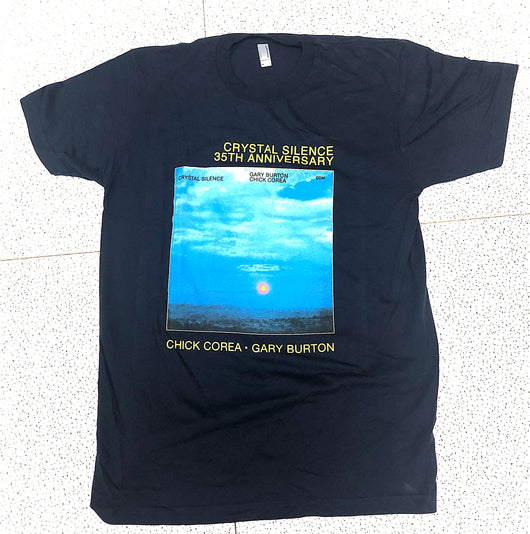 Newly Added! Crystal Silence T-Shirt
Regular price $12.95 Sale
NEWLY ADDED! 35th ANNIVERSARY CRYSTAL SILENCE T-SHIRT
Chick Corea and Gary Burton's ground-breaking duo of piano and vibes!

"The duo interweaves with the kind of effortless perfection that imbues Crystal Silence with such flawless elegance. Despite plenty of spots where Corea and Burton shine individually, it's their empathic interaction throughout the entire album that raised the bar for all duet recordings to follow."

— AllAboutJazz
 Made with 100% cotton with a textured relief of the serene album cover of the original 1972 recording that makes the light blue colors leap in contrast to the dark blue cotton background.
This is the T-Shirt that commemorates
the 35th Anniversary of the 1972 recording!