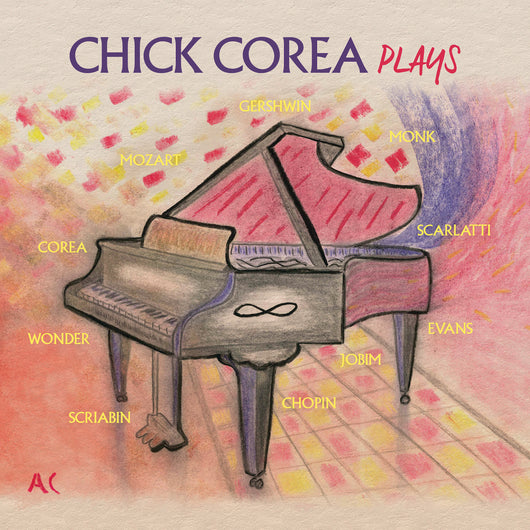 Plays ( 2-CD SET)
Regular price $39.00 Sale
PLAYS (2-CD SET)


CHICK COREA - Solo Piano
Chick left us with his first new solo piano recording in more than 5 years, he brought his favorite composers into surprising and beautiful combinations.

Under Chick's hands, everyone from Bill Evans to Scarlatti to Thelonious Monk to George Gershwin comes instantly alive.

"Imagine having the opportunity to be in Chick Corea's living room. To hear him speak personally, with poignance and humor. To listen to him play, completely relaxed, as if with select family and friends. You need only close your eyes, and you are there."
AllAboutJazz Review

Stamped with Chick's Signature
ONLY 2 REMAIN

*INTERNATIONAL SHIPPING NOTE: Unfortunately, during this time period with the Covid Virus, international shipping is at your own risk.
We cannot track packages precisely once they leave the U.S. The estimated time frame is 4 - 6 weeks.
Also, please be sure to check into any regulations or additional fees your country may require prior to placing an order.