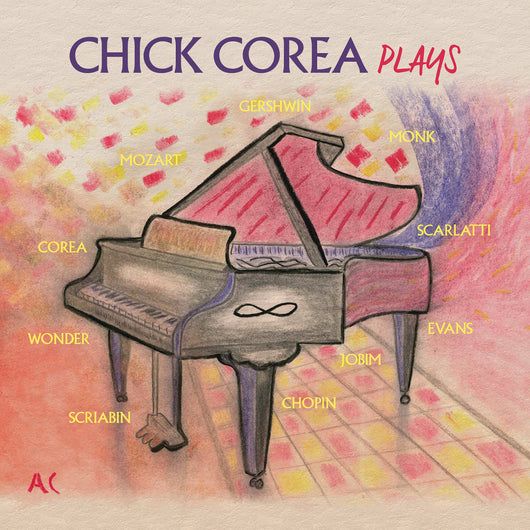 PLAYS (3-LP Set)
Regular price $69.00 Sale
CHICK COREA

 PLAYS (3-LP Set)
A 2018 solo piano triple-album (3-LPs) adventure, featuring Chick's new recordings of songs from the likes of Stevie Wonder, Thelonious Monk, Mozart, Antonio Carlos Jobim, and Corea himself.
Bringing his favorite composers into surprising and beautiful combinations, under Chick's hands, everyone from Bill Evans to Scarlatti to Chopin to George Gershwin comes instantly alive.
"Imagine having the opportunity to be in

 
Chick Corea
's living room. To hear him speak personally, with poignance and humor. To listen to him play, completely relaxed, as if with select family and friends. You need only close your eyes, and you are there."
- AllAboutJazz Review


With Chick's Signature Stamp!
Only 7 Remain