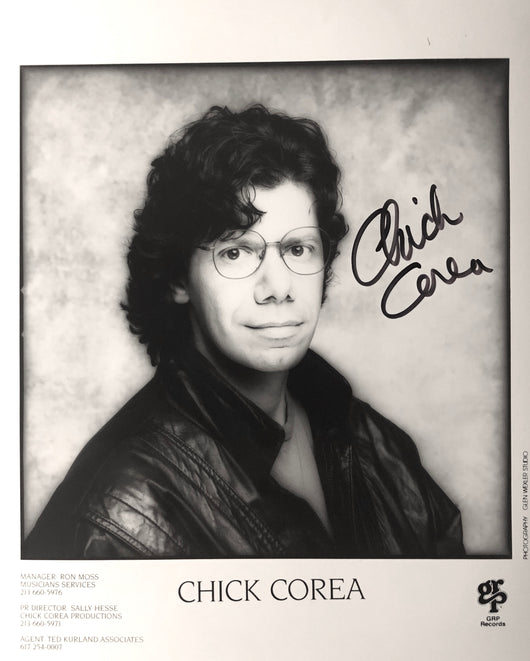 Rare 1980's Vintage Personally Signed Photo!
Regular price $199.00 Sale
Only 6 Were Discovered
This photograph was taken during the height of the Elektric Band as Chick's ebullient youth shines through -- looking like he is about 20 but actually in his mid-40s!
These photos came to us as a surprise as we were reviewing archival administrative files. We didn't think they even existed.
Photo size: 8" x 10"
We present them to you as an exclusive offering from Chick Corea Artist Services!