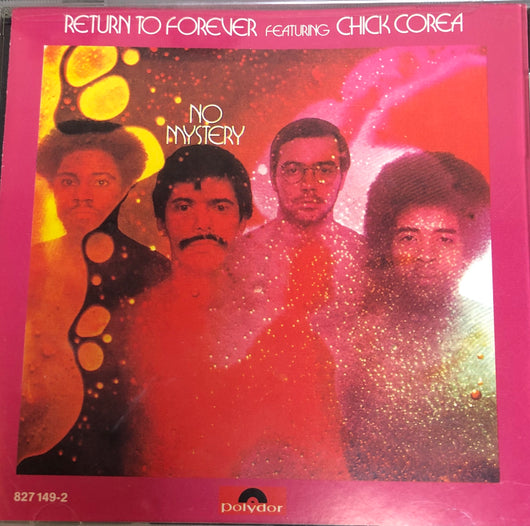 NO MYSTERY (LP) RETURN TO FOREVER featuring CHICK COREA
Regular price $49.00 Sale
NO MYSTERY - LP

RETURN TO FOREVER featuring CHICK COREA
The third album by Chick's largest Super Group!

The band at this point was playing huge arenas as rock/jazz super stars!
In addition to Chick, each member of the band contributed one of their own compositions to this effort, resulting in an album which showcases the rhythmic, melodic and improvisational prowess that RTF remains known for.
"No Mystery is not only one of the group's most enjoyable albums, but also a revered effort in the entire jazz fusion catalogue." - Review, Sputnik Music
Very limited Supply - Only 1 Remains
With Chick's Signature Stamp