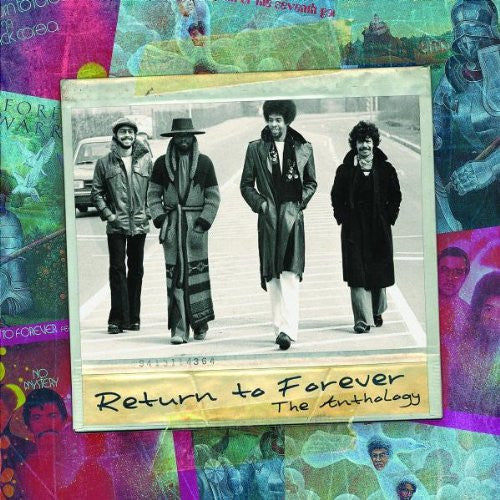 Return to Forever: The Anthology (2-CD Set)
Regular price $49.00 Sale
In the 1970s, Return to Forever released a string of albums that blew the doors off of contemporary jazz: a seismic legacy of innovation and virtuosity. Now, deftly remixed and remastered, the original music reclaims its place as some of the most thrilling music made in an astounding era for jazz.
Contains the complete albums Hymn of the Seventh Galaxy and Romantic Warrior, and selections from No Mystery and Where Have I Known You Before. 2-CD set.
Chick Corea - piano and keyboards
Billy Conners - guitar (on Hymn of the Seventh Galaxy)
Al Di Meola - guitar
Stanley Clarke - bass
Lenny White - drums
Very limited Supply!
With Chick's Signature Stamp
*INTERNATIONAL SHIPPING NOTE: Unfortunately, during this time period with the Covid Virus, international shipping is at your own risk.
We cannot track packages precisely once they leave the U.S. The estimated time frame is 4 - 6 weeks.
Also, please be sure to check into any regulations or additional fees your country may require prior to placing an order.