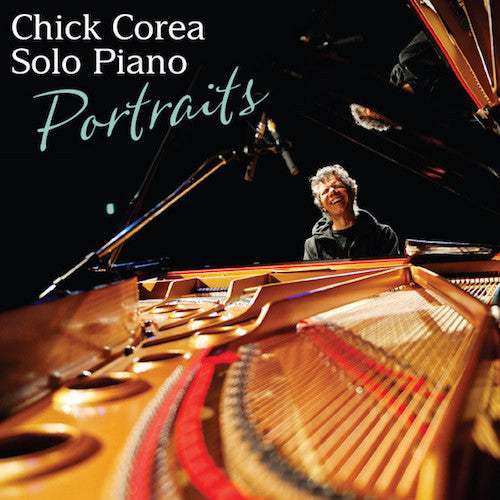 Solo Piano: Portraits - Chick Corea (2-CDS)
Regular price $49.00 Sale
Solo Piano: Portraits (2-CDS)
When Chick Corea recorded Piano Improvisations in 1971, he opened the floodgates on a new era of solo piano music, one that continues to resonate today.

Portraits continues Chick's solo piano evolution in a tour de force: in a full live performance, he embraces jazz standards, classical renditions and sublime Corea Classics.
"There's something for everyone here – for jazz fans, classic, for Chick Corea fans, simply for people who love honest music, piano music, solo works with heart and integrity. The joy of the man's soul, that warmth and depth, it shines through here."
Simon Sweetman - Off the Tracks
ONLY 2 REMAIN!
With Chick's Signature Stamp
*INTERNATIONAL SHIPPING NOTE: Unfortunately, during this time period with the Covid Virus, international shipping is at your own risk.
We cannot track packages precisely once they leave the U.S. The estimated time frame is 4 - 6 weeks.
Also, please be sure to check into any regulations or additional fees your country may require prior to placing an order.