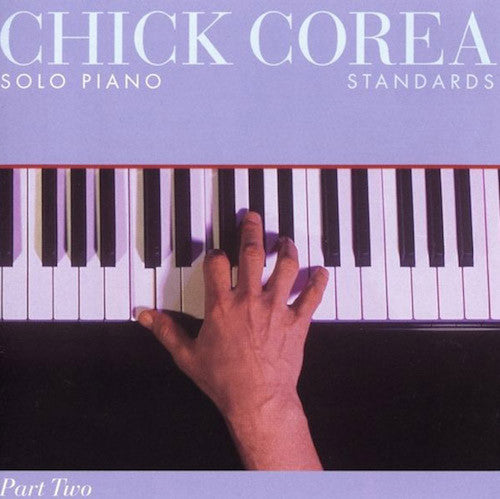 Solo Piano: Standards (CD)
Regular price $59.00 $39.00 Sale
SOLO PIANO STANDARDS
Chick Corea
(With Chick's Signature Stamp)
The foundation of Chick's musical creativity has always been the piano — and here, playing some of the most enduring compositions in jazz, you hear the source of inspiration for much of his musical universe!

When Chick plays a standard with his own touch and creativity, it comes alive with a breath of its own as a brand new composition!
Only 5 Remain!

Tracks:
1. Monk's Dream
2. But Beautiful
3. Blue Monk
4. Ask Me Now
5. Thinking Of You
6. Yesterdays
7. Dusk in Sandi
8. It Could Happen To Your
9. 'Round Midnight
10. So In Love
11. How Deep Is The Ocean
12. Oblivion
13. Brazil
*INTERNATIONAL SHIPPING NOTE: Unfortunately, during this time period with the Covid Virus, international shipping is at your own risk.

We cannot track packages precisely once they leave the U.S. The estimated time frame is 4 - 6 weeks.
Also, please be sure to check into any regulations or additional fees your country may require prior to placing an order.