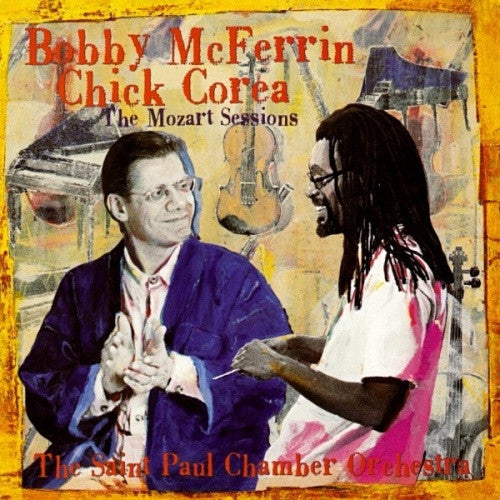 The Mozart Sessions
Regular price $35.00 Sale
Chick's longstanding friendship with master vocalist Bobby McFerrin soared to new heights on this 1996 set: their uninhibited take on Mozart's Piano Concerti No. 20 & 23, and Piano Sonata No. 2, performed with the St. Paul Chamber Orchestra. Shot through with Chick and Bobby's unmistakable improvisational style, this is an album unlike any other. 
Chick Corea - piano
Bobby McFerrin - vocals
The St. Paul Chamber Orchestra
*INTERNATIONAL SHIPPING NOTE: Unfortunately, during this time period with the Covid Virus, international shipping is at your own risk.
We cannot track packages precisely once they leave the U.S. The estimated time frame is 4 - 6 weeks.
Also, please be sure to check into any regulations or additional fees your country may require prior to placing an order.